Legitimate Online Jobs from Home, Really?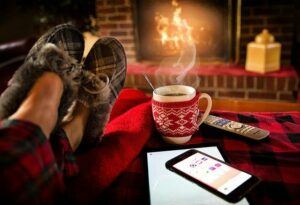 In the not too distant past, the majority of online jobs from home were far from profitable. But, the internet and social media have evolved.  As it turns out, that evolution has created some real opportunities.  Suddenly, it is much easier to find legitimate online jobs from home – that actually pay well.  It is also easier to sort through the scams to identify rip-offs from the real opportunities.
Some of the scam online jobs from home included check-cashing schemes, mystery shopping, and medical billing.  Often, these opportunities required you put money up front for a starter kit.  Or else, they required you to purchase expensive computer software before you could get started. There were even envelope-stuffing scams and the like.  These were nothing more than pyramid schemes.  They were designed solely to transfer money from the base of the pyramid up to the top.
In 2019 and 2020, there are still questionable work-at-home jobs out there. But, improvements in technology and social media have ushered in a new era of online jobs from home.  These are real, legitimate online jobs that pay -some pay really well.  Studies predict that more than half of the workforce will do freelance work in the next decade.  As a matter fact, nearly 50 percent of millennials are freelancing and working at online jobs from home already.
Is There a Better Opportunity to Make Money Online or from Home?


Everything on this list may not be technically online jobs from home, per se. Some of the jobs listed aren't done from home, but they are very flexible.  Some aren't done completely online, but are coordinated through a mobile application or the internet.
Legitimate Online Jobs from Home – ESL Tutoring
Basic Requirements – Most online English teaching companies promoting English as a Second Language (ESL), want native speaking English teachers from the traditional English speaking countries: The USA, UK, Canada, Australia, New Zealand and sometimes South Africa. Some companies prefer British accents and others prefer North American accents.
Cambly – ESL Tutoring
Cambly hires people to work at home teaching English to non-native speakers of the language. They pay out earnings every Monday via Paypal. According to Cambly, you can earn around $10 an hour tutoring for them.  Cambly is great at providing access to situational advice on things like grammar, punctuation and even cultural slang, without the structure of scheduled online classes or time commitments.
Cambly is like Skype for ESL students and tutors. You can chat from home on your computer, or use the Cambly app on the go.  What's unique about Cambly compared to some other ESL tutoring platforms such as VIP Kid and Golden Voice English, is the ability to log in unscheduled from wherever you are, for as long (or short) as you want to connect with students.
NiceTalk – ESL Tutoring
NiceTalk is an English language tutoring platform for native Chinese speakers.  Tutors are remote workers who primarily interact with students through a video conferencing interface made for smartphones.  As a NiceTalk tutor, you help people who do not speak native English learn fluency via one-on-one video chat. Just go online with the app and wait for a tutoring request. There are a couple of different ways for students to get matched with a tutor. One is the random mode, which chooses a tutor automatically based on ratings and other factors.
The other is the direct mode where a student picks a tutor from a list.  Once you're matched with a student, your job is very simple. Just introduce yourself and get into a conversation. They have some suggestions in their FAQ for topics you can use if you run out of things to talk about. NiceTalk tutors get paid by the minute. For a full hour of tutoring, you'll make $10. They pay weekly via paypal, but you have to get your balance above $20 to meet the payout threshold.
Applicants with TEFL/TESOL/CELTA certificate or IELTS/TOEFL teaching experience are preferred, but English fluency is the key requirement.
AllRight – ESL Tutoring
AllRight.io is based in the USA, and designed to teach Russian kids aged 5-12. They are looking for native English speakers who can also speak Russian.  Bilingual teachers are preferred but if you speak a little Russian they will accept you too. They also prefer teachers who have a bachelors degree and an ESL certificate, or prior teaching experience. AllRight provides basic teaching material to help teachers get started. They pay $18 USD per hour and $12 per 30 minute class. AllRight pays weekly via Paypal.
Legitimate Online Jobs from Home – Academic Tutoring
Studypool – Academic Tutoring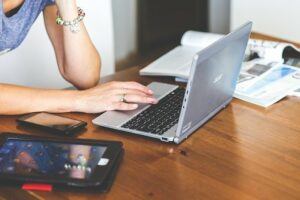 Studypool is an online tutoring platform that connects students with tutors and allows them to get tutoring help on educational content and academic-based questions.  It is a popular online platform for homework help. If you sign up as a Studypool tutor, you can get paid to provide homework help to students who need it.
You either need to be enrolled in a college or university or have a higher-education degree in order to be considered.  Once approved, you can search through the questions students have posted about their homework and if you think you are able to answer the question, you can bid on the job.
When a student accepts your bid, payment will be sent to Studypool and held until the question is answered. When the student is satisfied with the answer, the payment will then be transferred to the tutor's account or PayPal.  Tutors can withdraw their earnings from Studypool whenever they are ready to get paid.  The payment typically gets processed within several business days.  On average, it should take about three business days for payments to process after you've requested them.
Chegg – Academic Tutoring
Chegg Tutors is an online tutoring platform where students and teachers come together in virtual classrooms.  In addition to an audio and video chat window, Chegg's classrooms also have a full text editor and a virtual whiteboard.
The first step to become a tutor is to fill out an online application. It can take up to 7 business days to get a response.  The requirements are:
Two forms of school verification to prove you are currently enrolled in 4-year university degree or have completed a 4-year university degree. These could include a photo of your dimploma, student ID card, or scanned copies of your transcripts.
A picture of you (selfie) holding your government issued ID such as a passport or drivers license.
You may be required to write a test depending on the subject you are teaching.
Access to a computer with a mic and camera, internet access and a distraction free workspace.
A PayPal account.
Short introductory video (optional).
For a work-at-home gig, Chegg pays pretty well. $20.00 an hour for the time you spend tutoring and/or creating a written lesson explanation.  Your pay is based on the exact number of minutes accrued during a week, and the minimum pay is 5 minutes. In other words, if you log in to answer a question that only takes two minutes, you are paid for five.
Chegg hires tutors to work at home helping students across a wide variety of subjects. It's possible to work from almost anywhere.  Students apply from many levels, starting at middle school age and extending through college. Payments are made very week. According to Chegg, their top tutors are able to earn around $1,000 month with rates starting at $20 an hour.  Payments arrive in your PayPal account every Thursday.
Skooli – Academic Tutoring
Skooli is an online tutoring platform that enhances students' learning by providing customized help on different subjects. For students, instant online help is available from tutors currently online.  Or, students can schedule a session one-on-one – or use multi tutor booking.  All that's required is to make a request and chat with your tutor before the session to know if he or she can be of service to you. Press "Join Class'' button and get started on your way to great scores and in-depth knowledge.
For tutors, Skooli hires online academic tutors on a regular basis. Pay is high — most people working for this company earn at least $20 an hour. To become a Skooli tutor you will need one or more of the following: Bachelor's degree and teaching certification, Master's degree or PhD, state or provincial teaching license, or ESL or other language qualification. As long as you have earned $100, you can request payouts from Skooli. These are sent to Paypal shortly after you request them. So if you earn at least $100 a week (and it seems that is possible with this company), then you should see payment weekly or more often.
Legitimate Online Jobs from Home – Online Writing
Get A Copywriter – Freelance Writing
Getacopywriter is a place where clients and freelance writers merge together. The clients are in need of content, and the writers fulfill their requests.  To apply, go to the Get a Copywriter home page and scroll to the bottom.  Click on 'Copywriters Apply' and then filled out a questionnaire. You are asked to submit your name, website/blog URL, and where you live in.  After submitting the answers to the questionnaire, you are then sent an email giving you log in information to the site. Once logged in, you can then apply for different specialty areas.
Get a Copywriter is frequently looking for new copywriters to join, while working from home. The amount you earn per assignment depends on the length. They are open to hiring people worldwide. Payments are made weekly once you have $15 in your account. Writers in the US get paid by bank draft through Bill.com, and writers in other countries get paid by Paypal.
OnlineWritingJobs – Freelance Writing
OnlineWritingJobs.com is a freelance writing website that accepts all levels of freelance writers including beginners. The site's been around since 2006, and was formerly known as Quality Gal.  They have an application process, but if you get accepted, they provide very flexible work writing from home.
This is a company that provides legitimate online jobs.  They act as a middle-man providing written content for their clients. They only hire US-based writers, and you must submit a writing sample to be considered. Payments are made weekly via either check or Paypal.
Verblio – Freelance Writing 
Verblio is a content site formerly known as BlogMutt. Basically, the clients who need content post it. You are free to grab any jobs you like, but there is no guarantee the client will "buy" your work. Still, some people are apparently able to do well here. You must be a US citizen to write for them.  Verblio allows you to invoice weekly for payment.
Even though the name changed from Bloggmutt to Verblio, it remains an article writing service/marketplace. Clients join the site, order content and then review articles from a number of writers.  Clients are then free to choose which one(s) they want to accept. In short, you can signup for Verbilo, write articles and earn money – depending on whether your article is selected.  You do have the potential to earn quite a bit for your articles, if customers buy them. If your articles are constantly being purchased, then you could probably easily earn hundreds per month. What you can make depends on how many articles are accepted and what your writing level is. For example, if you're at the lowest level and come across a 300-400 word article being requested, then you could earn around $10 if your article is accepted.
Textbroker – Freelance Writing
Textbroker is a content mill. It's a company that pays freelance writers to write content for its clients – typically at a low cost.  Customers sign up with the site to order different articles for their blogs or websites.  Authors choose from a pool of writing assignments to complete.  Textbroker acts as the middleman, facilitating the platform for the work, collecting payments from clients, and disbursing payments to writers once an assignment is completed. The company operates all over the world with writers located in various countries.
Textbroker is always hiring new freelance writers to create content for their clients. The work is posted in a large pool.   Once you are accepted by Textbroker, you are free to choose the projects you want to work on at your writing level. Payments are made weekly via Paypal.  A minimum balance applies.  You must have at least $20 in your writer account to qualify for a cash out.
The HOTH – Freelance Writing
The HOTH is, primarily, a link building service. At least that's how they started. Now they provide complete SEO packages, including content.  Most of their services are designed for resale, especially their blogging content. So digital marketing firms from all over the globe come to them, get links, content, and a host of other services.
The HOTH is almost always looking for new freelance writers for their blog writing service. To qualify, you must be a native English speaker with some experience keeping deadlines. Payments are made weekly.
CrowdContent – Freelance Writing
Crowd Content is a content creation service based in British Columbia, Canada. The company was founded in 2011 and aims to deliver "publish-ready content". They hire writers from native English-speaking countries, and currently have more than 5,000 professional writers on their database which allows them to turn most orders around in less than 24 hours. They provide a broad range of content services, through their online platform that connects writers with customers in need of content. Crowd Content grades their writers from 1-4 stars.
When placing an order, clients are asked to choose the level of writer they want for that particular piece of content.  This makes a big difference to the price per word. A writer's grade is largely determined by the feedback and ratings given by previous customers. A writer with four stars is a good indication there are many happy customers in that writer's portfolio.
This is a site that regularly accepts content writers. As a writer for Crowd Content, you can either pick and choose from their marketplace, or you can work on managed content projects. CrowdContent pays twice a week. Payments come via Paypal, and you must have at least $10 in your account to receive a payment.
HireWriters – Freelance Writing
HireWriters is a company that connects writers with clients.  You can make money by writing articles, Facebook fan page posts, ebooks and more.  As a client, you pay to get articles, ebooks, and other content written for you.  The client posts projects directly on the work board.  The writers have the freedom to choose any project they like and start working on it.
If you want to sign up for Hirewriters you need to be a native English speaker. In order to get accepted by the site, you need to pass a grammar test. New members are automatically considered beginners. Beginners won't make a lot of money because content seekers are looking for skilled & expert writers. To make money with Hirewriters you need to achieve the skilled or expert level.
To achieve such levels you need to work hard to get people to give you positive reviews and ratings. You can make anywhere from $2 to $30 per article.  It all depends on how good you're at writing. Hirewriters is not the highest paying website.  The good thing about it is the fact it's easy to get accepted as a writer. If you have tried applying for writing jobs online and been rejected, give Hirewriters a try.  Once you gain some experiene, you can move to other platforms.  Hire Writers is currently accepting writers from the United States of America, Australia, Canada, United Kingdom, Singapore and New Zealand. Payments are made weekly on Fridays via Paypal. However, you must have at least $15 in your writer account to qualify for a payment .
Legitimate Online Jobs from Home – Transcription
 SpeakWrite – Online Jobs from Home: Voted Best Online Transcription Company
SpeakWrite is one of the best transcription companies to work for, but you'll need a little bit of experience. They have a well-established customer base that includes legal, government, law enforcement, and private sector clients.  As a transcriptionist for SpeakWrite, you'll be paid $0.005 – $0.006 per word. Average earners make $300+ per month with top earners exceeding $3,000 per month. Payments are made twice per month by direct deposit or check.
In order to work for SpeakWrite, applicants must pass a test with a minimum of 60 words per minute with at least 90% accuracy. You will also need at least one year of transcription experience, and you must pass a background check. Once you're approved you will choose your own shifts and then work will be assigned to you during your shifts. You'll need to schedule at least 15 working hours per month.
Allegis – Online Jobs from Home – Insurance Claims Transcription 
Allegis Transcription is a transcription company that operates primarily in the property and casualty insurance market. They've been transcribing recorded statements in the insurance industry for more than 20 years and rather than relying on in-house transcribers, they hire independent contractors which is beneficial for both Allegis, and for freelancers who work from home. Allegis doesn't list a specific pay rate on their website because rates are proportional to the client contract.  The amount you can earn with Allegis depends on how fast and how accurately you can transcribe. According to the company director, the pay per hour can range from $13 to $17.
Allegis is always looking for skilled transcribers to join their team. Most of the transcription online jobs from home they do is for insurance and legal industries.  Payments are made every Friday via direct deposit or mailed check.
TranscribeMe – Online Jobs from Home: General Transcription 
TranscribeMe is a web based service provider that converts any kind of audio content into highly accurate text. This includes Single- and Multi-Speaker content, and all major European and Eastern languages are supported. The company is looking for transcribers to convert audio content into text. Basically, all you have to do is listen to an audio file and type the content in a word processor or software interface. The audio may be from a single speaker, a conversation between two people, or what's been said in a group meeting or conference call. You also add footnotes, i.e. applause, laughing, chuckles ect.
You have to fill out an online form with your general details. A high school degree is the minimum requirement and you must be fluent in English with good grammar and punctuation. The same goes for any other language that is supported by TranscribeMe. There will be a grammar test and you will have to perform a few transcriptions of audio content. Once you pass the tests, which are not too difficult, you can start working for TranscribeMe immediately.
In case you do not pass the test in the first try, they will give you a chance to take the test again after a period of 24 hours. As crowd transcriber you will get paid 33 cents per audio minute or $20 per hour. There is a $2 per hour bonus if you transcribe the file accurately and additional editing is not necessary. You will get paid on every Tuesday via Paypal. The payout threshold is $10.
TranscribeMe accepts transcribers with and without experience. This site does pay on the lower end when it comes the industry norm for most transcription companies.  Many applicants say their skills test is hard to pass.  Payments are made weekly via Paypal.
Quicktate & iDictate – Online Jobs from Home: Medical & Legal Transcription 
Quicktate is a transcription company who supports a variety of services and apps that convert short audio or video recorded speech into the written word. Both Quicktate and its partner, iDictate also offers services for longer transcription projects which include medical reports, conference calls and other legal files. Basically, Quicktate pay rate is per word basis in lieu of a standard per audio minute or per audio hour type. They pay you $0.00025 per word for general and legal transcription work $0.00025 per word and $0.005 per word for medical transcription. As a transcriber, you can earn minimum of $5 to $7 per hour. If you don't like decimals, they pay 1/4 cent per word for general and legal transcription. Then they pay 1/2 cent per word for medical transcription.
If you gain experience with them, you would be automatically promoted to work for their partner company iDictate. Where you can earn higher than Quicktate.
Quicktate is open to hiring complete beginners. You do have to take a skills test in order to be considered for work. Quicktate is open to considering applicants outside the United States. They do run a background check on new applicants, and this costs $15. Payments are made weekly with Paypal.
 Casting Words –  Online Jobs from Home: General Transcription
Casting Words hires freelancers from the U.S., Canada, and a long list of other countries. Signing up is easy. Some applicants will be required to take a transcription test, but others may not need to take the test.
Once you're approved you will be able to see available jobs in the dashboard, and you can take as much or as little work as you want.
By working for Casting Words you will be paid $0.085 to over $1 per audio minute. Pay varies based on a few factors like the type of job, the level you've reached, and the grade that you receive for the work. The higher the grade for accuracy, the more you'll be paid. Payments are made once per week by PayPal.
Rev.com – Online Jobs from Home: General Transcription 
Rev offers transcription for audio files and videos.  In order to get started with Rev you will need to pass their online test. Once you pass the test you will be able to claim work that is available. Payments will vary depending on what you are doing, but generally it varies from $0.40 – $0.75 per audio minute.  According to Rev, the average transcriptionist earns $245 per month, with top earners reaching $1,495. Payments are made once per week by PayPal.
If you have strong English skills, a computer, and a dependable internet connection, you may qualify to take on transcription work for Rev. You will have to pass a skills test before they will consider you for work. Rev pays weekly via Paypal for all audio files transcribed the previous week.
 GoTranscript – Online Jobs from Home: Transcrition 
GoTranscript hires workers from all around the world, and no transcription experience is needed. You will need to pass a test to get started, but if you fail the test you can try again in a few days. There is no word-per-minute typing speed requirement.
You can earn up to $0.60 per audio minute for both audio and video files. Payments are made weekly via PayPal. Average earners make $150 per month with top earners bringing in $1,215 per month.
eScribers – Online Jobs from Home: Legal Transcription 
This company is regularly hiring experienced legal transcribers, and they tend to have lots of work available to keep you busy. You must be able to type at least 70+ WPM to qualify. They are open to US residents, but cannot hire people residing in Massachusetts at this time. Payments are made weekly via direct deposit.
Scribie – Online Jobs from Home: Transcription 
You don't need experience to get started, but you will need to pass a test. With Scribie, you'll be working on short files, 10 minutes or less. Scribie does not assign work to you. You'll be able to preview the available jobs and decide which ones you want to take. Scribie is known to be one of the lower-paying companies in the industry. By working for them you can earn $5 – $25 per audio hour. There are also small monthly bonuses available ($5 for every 3 hours completed). You can withdraw earnings to your PayPal account at any time.
This is a company that hires for general transcription. They are one of the lowest-paying companies that I'm aware of, so if you're accepted, you may want to just see it as supplemental income. Scribie pays weekly via Paypal.
Legitimate Online Jobs from Home – Food Delivery & Courier
Shipt Shoppers – Grocery Courier
Shipt is one of those opportunities that does not technically qualify as online jobs from home.  But, it is flexible and you control your own hours and schedule. They hire people to be personal shoppers. So basically, you're picking up orders via their app, collecting the items their clients need from stores, and then delivering them.  Shipt pays weekly.  Most people want to be a Shipt Shopper because they want to get paid – often and well. Experienced Shipt Shoppers can make anywhere from $16 to $22 an hour. And with tips (7 out of every 10 members tip their shoppers), you can potentially make even more. As with any job, there is a learning curve.
Shipt is a grocery delivery service that's rapidly expanding its team of independent contractors. If you're interested in earning extra money in the sharing economy, Shipt could be a great way for you to make good money (about $25 per hour) on your own schedule.
PostMates – General Delivery
This is another opportunity that technically might not qualify for online jobs from home.  But again, it is flexible and you set your own hours and schedule.  Postmates is constantly looking for drivers to accept food orders via their app and deliver them. You can work whenever you want.  Payments are made either weekly or daily (your choice) via Paypal or direct deposit.
You can apply to be a courier on the company webpage. Additionally, you need to live in one of the markets served  — and own a car, bike, scooter or motorcycle. Also, you have to be at least 18 years old, and own an iPhone or lease one from Postmates.
Once you're signed up, you have pass a background check and attend an orientation.  Then, you're good to go.  You keep 80 percent of the delivery fee, which starts at $5 – depending on distance, along with tips.  Postmates says experienced couriers can earn up to $25 an hour.
You set your own hours. That means you can work after your day job or on the weekends.  This is great for freelancers with flexible hours.  You can make a few deliveries each day, only when you see the premium Blitz Pricing go into effect. Postmates says it's also a great fit for college students looking to earn some money.
DoorDash – Food Courier
The DoorDash website claims drivers can make up to $25 an hour, which might be a stretch for most markets. However, you are guaranteed a minimum of $10 an hour. In the rare case you make less than $10 an hour, DoorDash pays the difference. The average pay per order is $5, plus anything you make from tips.
You start your shift as a DoorDash driver by opening the app and indicating you're ready to accept deliveries. From there, you'll receive delivery requests, which you can choose to accept or reject.   Once you've accepted the request, the DoorDash driver app will direct you to the restaurant, where you pay for the customer's food using the company-provided Red Card.
You then take the food from the restaurant and deliver it to the customer's door. All the while, the customer can track the status of their order in real time. Once the order is complete, the customer has the option to leave you a tip and rate your performance.  From there, it's on to the next delivery until your shift is over.
GrubHub – Food Courier
GrubHub is an app that lets you make money delivering food.  All you really need to make this work for you is reliable transportation and a little extra time on your hands.  You must be properly insured.  Bicycles and, in some states, scooters may not require proof of insurance.  But, most states require motorcycle and car owners to have insurance.  Other requirements are:
valid driver's lisence
bank account (to get paid)
SmartPhone (IOS 8 or Android 4.0 or higher)
at least 19 years of age.
The Grubhub webpage says drivers can earn up to $20+ per hour driving for them. Driver reviews tend to bear that out, but only if they're driving on the weekends.
According to Glassdoor, Grubhub drivers typically make about $12 per hour. According to 92 reported salaries on Indeed, the average hourly pay for Grubhub drivers was $11.05. Over the course of a year, this breaks down to between $22,890 and $24,960 annually if worked as a 40-hour per week full-time job.
UberEats – Food Courier
UberEATS is an on-demand food delivery app that allows Uber users to order food from local restaurants and have it delivered. Delivery drivers are independent contractors who pick up and drop off food orders, similar to driving for Postmates and DoorDash.
Legitimate Online Jobs from Home – Unusual Fun Stuff
SlicethePie – Reviewing Music
Slicethepie is a community where you can write reviews on new songs, fashion items & accessories and commercials. Your reviews go to the unsigned artists and fashion designers, giving them valuable feedback. Launching back in 2007, Slicethepie is an established community with over 2 million members and now over 10 million reviews under their belt. There are thousands of items to review on the website. For music, you must listen to a track for a minimum of 90 seconds and then you are allowed to write a review. For fashion items & accessories or commercials you will be provided with a rating system out of 10 and may have to answer a few questions.
Payment per review is in the range of $0.02 to $0.20, depending on what exactly you are reviewing, but this can add up quickly as there are thousands of items you can review at any given time on Slicethepie. The website is currently offering a $0.10 bonus on reviewing some items which makes the rewards even sweeter!
SlicethePie is a very popular site that will pay you to review music (as well as some other things). Basically you just listen to a snippet of a track, rate it, and write a few sentences with your thoughts on what you heard. SlicethePie is good for supplemental income only. SlicethePie pays via Paypal on Tuesdays and Fridays each week. You have to have at least $10 in your account to get paid, but for most people, this is very possible.
UserTesting – Website Usability Testing
UserTesting is an online platform that allows companies to try out new websites and apps with real-life users.  As a tester, you install software on your computer or phone that enables UserTesting to record your screen while you work through a series of tasks on a website or app. Companies then use this feedback to improve their sites and systems. UserTesting.com accepts testers from a wide range of countries. To get accepted, you need to install their software and complete a test task, which doesn't take more than 10 minutes. Once you're signed up, you can accept testing tasks any time while you are online. The standard rate for completing a user test on the platform is $10. This involves completing a series of tasks on a website over the course of up to 20 minutes. In my experience, it rarely takes quite this long to complete a test.
UserTesting has been around for a number of years now. They pay up to $60 for usability tests you participate in for their clients. This is pretty easy work that doesn't take long. You just visit a website or an app, complete some tasks, and speak your thoughts aloud.  Payments are made via Paypal within seven days of your completed tests.
UserFeel – Website Usability Testing
Userfeel is a company that offers usability testing to website owners on-demand.  They train testers on how to record videos that offer helpful feedback to website owners, so they can improve the user experience of their websites. As a tester, you'd create an account at the Userfeel website, download the screen recording app, and perform a qualification test. The qualification tests are typically 20 minutes where you'd perform similar to a real tests.
You're given a scenario and tasks, and you're expected to speak your thoughts aloud while completing each task. After you've completed the task, you're asked follow up questions, your test is uploaded, and you'll recieve a rating. Testers with the highest ratings usually get the best testing opportunities. Since tests are 10-20 minutes, and you can earn $10 each, you can make up to $60 in one hour (if you perform 10-minute tests back to back).  However, there's typically a higher amount of testers in comparison with the amount of tests, therefore, it's very unlikely to perform multiple tests within one hour, or to test sites consistently.
This is another website usability testing site similar to UserTesting, above. It works in pretty much the same way, only UserFeel only promises up to $10 per test. And again, this is one is also just good for supplemental income. UserFeel pays via Paypal or Amazon gift cards, and you can expect payment within seven days of your completed and approved tests.
Legitimate Online Jobs from Home – Final Words
When you work from home, you'll usually (but not always) be classified as an independent contractor. That means you're working on a per-hour or per-project basis, rather than for a set annual salary. As a result, your annual earnings can vary widely based on a number of factors. If you're organized, motivated and efficient, you can often earn more money for the same amount of work as compared to a more traditional environment.
But on the flip side, if you're someone who finds it difficult to stay focused and has a tendency to coast through the day, you might end up making significantly less. That's because as a freelancer or contractor, you're only getting paid for the work you actually do. Being at home can be distracting, and it's easy to end up with only four billable hours after an eight-hour work day.  Your take-home pay will also depend on the types of contracts you're also to win. You'll make a lot more money as a paid social media manager than you will by doing online data entry jobs.
Is There a Better Opportunity to Make Money Online or from Home?


Online Jobs from Home – Avoiding Scams
There are still many scams regarding opportunities for legitimate online jobs from home.  Often, opportunities are misrepresented through their advertising.   Before applying for any online job, you should research the company on GlassDoor. GlassDoor allows former employees to leave reviews of the employer. You'll find details such as average pay, growth opportunities, benefits, and more.