Prizegrab.com Scam or Legit?
PrizeGrab is an online sweepstakes site.  Players can choose between a wide range of different prizes for which to play. One could simply spend hours clicking on "enter" playing for everything listed. There is no fee to enter.  However, to participate you must register a valid email address.  Also, the Prezegrab.com website discloses that cookies must be enabled to play.  From this, you can conclude that PrizeGrab uses cookies to track your browsing habits and sells this information – along with your email address, to third parties.  This is confirmed in the Terms and Conditions disclosed by the website.

PrizeGrab at a Glance:
Website:  PrizeGrab.com
Company: PrizeGrab – Online Sweepstakes Lottery
Owners:  PrizeGrab is owned and operated by Fun Grab, a company registered in Delaware. PrizeGrab has an office/sponsor address located in San Francisco.
Price to join: Free to participate after registering with valid email address
Do I recommend? No – The focus is to collect your email address and place cookies on your browser
Is There a Better Opportunity to Make Money Online or from Home?


What Is PrizeGrab?​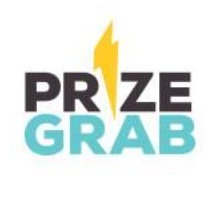 PrizeGrab is a relatively popular website. Thousands of  visitors log in each day to play for prizes.  There's no purchase necessary in order to participate and just about every US citizen over the age of 18 can join.  Once a person subscribes, they will see a list of available prizes. In order to eventually win, the individual will have to register for the specific opportunity. The terms, conditions and the amount of the prize are provided with every individual listing.  PrizeGrab.com website claims it is not possible for someone to win without signing up to participate for a respective prize.  However, many online complaints claim otherwise.
PrizeGrab claims to be nothing more than entertainment.  They allow users to enter into draws for a chance to win different kinds of prizes. The prizes include things like giftcards, electronic products and even cash sweepstakes.  It's free to sign up and you can start entering the draws right away.  Many describe it as an online lottery.
How Does PrizeGrab Work?​
The rules are pretty simple. PrizeGrab is more of a sweepstake opportunity rather than an actual lottery platform. The simplicity and the dozens of different prizes available make it quite popular among players in the US.  You have to sign up for a free account by entering a name and a valid email address.  Once registered, you can start entering in draws right away.
You only need to give them your name and an email address to take part so there's really not much risk involved, right?  However, the combination of name, email address and web browsing history (remember the cookies?) can be sold to third parties.  It is what those third parties can do with that information that presents the risk.  At the very least, it can result in a nuisance in the form of incessant emails.  But, in the wrong hands, it can result in very real attempts at fraud.  This is because the cookies track your browsing preferences and history.   ​
What do Cookies Do?
A cookie is the term given to describe a type of message that is passed from a web server to another web browser. The main purpose of a cookie is to identify the user.  This might be simply to save site login information for you.  But, cookies also allow custom advertisements to be shown and customized web pages to be presented to you.
When you enter a website using cookies, you may be asked to fill out a form providing personal details.  This includes information like your name, email address, and interests. This data is packaged into a cookie and sent to your Web browser, which then stores the information for later use. The next time you go to the same Web site, your browser will send the cookie to the Web server. The message is sent back to the server each time the browser requests a page from the server.
A web server has no memory.  To remember you, the hosted website you are visiting transfers a cookie file of the browser on your computer's hard disk.  In this way, the site can remember who you are and your preferences. This message exchange allows the Web server to use this information to present you with customized Web pages. So, for example, instead of seeing just a generic welcome page you might see a welcome page with your name on it.
Is Prizegrab a Scam?
A scam is a term used to describe a fraudulent attempt or scheme that takes money or other goods from an unsuspecting person.  Additionally, scams can include attempts to gain your personal information.  So, scammers use all kinds of sneaky approaches to steal your personal details. Once obtained, they can use your identity to commit fraudulent activities such as using your credit card or opening a bank account.
Nevertheless, it is difficult to label PrizeGrab.com a scam or a fraud for three reasons:
It is free to enter and participate.
Information is freely provided by the participants – a name and an email address.
The website informs visitors that cookies are used to "enhance user experience".
Prizegrab Winners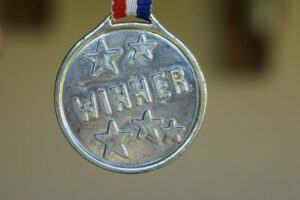 Every single day, PrizeGrab makes official announcements about winners via email.
The legitimate emails are sent from an official Prizegrab.com email domain –  name@PrizeGrab.com email. This is the official domain that Prizegrab uses to notify winners. If you get an email like PrizeGrab@mailxxx.com, chances are that you're either being scammed or that you're dealing with a phishing attempt.
What is Phishing?
Phishing is an activity aimed at getting personal, login or financial information from the recipient. Such emails usually try to impersonate communication usually received from actual institutions.  This includes banks, the IRS, PayPal and even lotteries.
Phishing is a cyber attack that uses disguised email as a weapon. The goal is to trick the email recipient into believing that the message is something they want or need.  For instance, a request from their bank, or a note from someone in a trusted company — and to click a link or download an attachment.  What distinguishes phishing is the form the message takes.  The attackers masquerade as a trusted entity of some kind.  This is often a real or plausibly real person.  Moreover, it pretends to come from a company with which the victim might currently do business. It's one of the oldest types of cyberattacks, dating back to the 1990s.  Regardless, it's still one of the most widespread methods used. Further, phishing schemes and techniques are becoming increasingly sophisticated.
Is Prizegrab Legit? 
PrizeGrab.com freely acknowledges they share user information with third parties.  However, this disclosure is only presented in the fine print.  Regardless, it should be a huge red flag to anyone using the site. Additionally, the website also discloses "we do not respond to do-not-track cookies or other do-not-track technology". ​What that means is that they use cookies to gather information about where you browse online.  Then, Pricegrab.com sells that information to other companies along with your name and email address.  Together, your name, email address and browsing history can be used for fraudulent purposes in the wrong hands.
If anyone was curious as to how a website could afford to give away free prizes​, now you know.   There are no membership fees or costs to play – except for your personal information and browsing history.  To profit, PrizeGrab sells this information to other people.  Unscrupulous third parties use this information to present elaborate and convincing schemes to phish for additional information.
The perpetrators are individuals presenting themselves as PrizeGrab officials using different communication channels.  According to the official PrizeGrab website, there are phishing scams carried out using emails impersonating PrizeGrab notifications.  This would not be possible if Pricegrab.com did not sell the information in the first place.
Official Pricegrab.com Emails
Legitimate emails are sent from an official Prizegrab.com email domain –  name@PrizeGrab.com email.  Additionally, Prizegrab.com lists a few other distinctive characteristics of their official PrizeGrab emails:
You will be provided with a five-day period to make your prize claim – any email that is labeled as urgent or immediate is a scam.
There will be no taxes or processing fees being mentioned in the email.  You will only be given the official rules you will have to follow for the purpose of collecting your prize.
A person that wins more than 600 dollars will be asked to fill out the appropriate tax forms.  This information is submitted to IRS for taxation purposes.
The email will not make a demand for personal or financial information.
The bottom of the email will let you know that you can ask additional questions at contact@prizegrab.com.  You can also use this contact email to verify opportunities and make sure you're not being scammed.  The website claims a response will be provided within 48 hours of mailing the support team.
Upon notification by email about winning, players then have to submit an affidavit of eligibility and a liability & publicity release form.  This release must be submitted within a prescribed period of time. If you can't be reached or you don't respond, you are out of luck and the prize goes back to be re-drawn.
PriceGrab Social Media Scams
Players who follow these gaming sites report that scammers impersonate PrizeGrab officials on social media. Messages have been delivered and received both via Istagram and Facebook. The content of the message is similar regardless of the communication method used. The recipient is advised of the fact that they've "won" either a certain cash amount or a brand new car. In order to collect the prize, the recipient is asked to provide a bank account number and they also have to pay a processing fee that usually exceeds $300 dollars.
Usually, the message comes from a person with a legitimate sounding name.  When a likely scam is uncovered and reported to the Facebook or Instagram admins, the account will be deleted.  But almost immediately, a new one will appear in its place. Thus, the name will change periodically, but the scam remains the same.
The Prizegrab.com website states that you cannot win prizes from sweepstakes and lotteries that you haven't entered. In order to become a PrizeGrab winner, you have to register for the respective prize for which you're being contacted.  People become excited thinking they have won something and make mistakes in their effort to collect.  The Better Business Bureau cautions "if it sounds too good to be true, it usually is – and may well turn out to be a scam of some sort."
Prizegrab Reviews
Most of the complaints about Pricegrab.com tend to be about the number of texts and emails received once you register.  When you have decided you've had enough, there is no way to effectively delete your account.  No matter what you do, the texts and emails continue long after your requests for them to stop.  Whether or not PriceGrab cancels your account is not the real issue.  Your personal information has already been sold to third parties.  These entities are not required to stop sending spam just because you asked PrizeGrab to stop.  Apparently, these people and companies continue to send junk email and unwanted texts indefinitely.
Impossible to Cancel or Opt-out of Mailing List
Prizegrab Review: Cancellation Complaint
I subscribed to this site through a misleading advertisement. What a mistake that turned out to be.  I have asked repeatedly to have my account deleted. When they reply, they instruct you to click a link to reply and have the account deleted.  It turns out that the link does not exist. They have ignored subsequent requests to have my account deleted.  They offer no way to delete or remove your account information once you sign up to their site.
Pricegrab Review: Mailing List Complaint
I want prize grab to stop sending me texts.  I accidentally hit their site one day and gave it a try.  Now the texts won't stop.  I have asked for my email to be removed numerous times, and still I received text after text. I want my email removed from their website bit, nothing works.
PriceGrab Review: Texting Complaint
I accidentally subscribed to this site through a misleading advertisement that was with a radio station. Many times, I have tried to unsubscribe many many times. I have asked repeatedly to have my account deleted. They reply with a link to confirm but when you click on it, it does not exist. I emailed them asking to remove me from their list. Again, they replied and said after 24 hrs I'll stop texting notifications and emails from them. 10 days later I'm still receiving notifications non stop. Its harassing. It just won't stop – at least a dozen unwanted notifications a day.  What can I do?
PriceGrab Review: Scam Alert
I was contacted by email stating I won $100,000.  In order for fed ex to deliver it to my door I had to give a bunch of personal information.  This information included my name, address, occupation, mobile number, and age.  The clancher was that I needed to send $550 to cover fees.  They said you have to pay the fees so that you can manage the money that you win.  What does that even mean???
This company is registered in San Francisco, so I said I would come there to get my prize.  They said nothing in response.  The Prizegrab.com website states in the FAQ that you never have to send any money to get your winnings.  Again, they said nothing. Then I said that I would contact the better business bureau and complain that PrizeGrab is a scam.  They replied by email that they would not contact me again and would give my prize to someone else.
This is a scam.  Do not fall for it.
Common Complaints About PrizeGrab
Receiving Spam – Even if PriceGrab closes your initial account, your personal details have already been sold to third parties.  These entities can and apparently do continue to bombard users with texts and emails – indefinitely.
The winners they do publish have fake sounding names.  However, people are known to use made up names on sites like this.  Apparently, the same person/name has won several times.  This would be HIGHLY unlikely, considering the low chance of winning in the first place.
Small number of winners posted.
Some of the Sweepstakes could be fraudulent.  Pricegrab.com even warns about this on their website.
Complaints that you continue to be entered into sweepstakes, even when not actually logged in.  How can this be possible?  Or does this just really confirm that you're never really entering anything?
Prizegrab.com doen't respond to "do-not-track cookies".  This would indicate cookies are, in fact placed in your browser.   Pricegrab.com is actually tracking your behaviour online and collecting more information about you.  They then sell this information to other people.  Apparently, they don't care who buys the information and there are no safeguards in place.  Your information is made available to anyone willing to pay their price.
Is Prizegrab Real? 
Unfortunately, Pricegrab.com gives your personal details out to third parties.  As a result, your personal information can get into the wrong hands.  It appears that some scammers online use PrizeGrab's name in order to scam people.  Usually, it is an attempt to gather further personal details or charge a "fee" in return for a "prize."  This may not actually be PrizeGrab themselves.  But, it is the result of them selling your information to people with fraudulent intent.
Clearly, I do not recommend using this website. If you do, use a fake name and throw-away email address.  Also, clear your browser of cookies after using the site.  There is not enough evidence to prove that the winners are completely fake.  On the other hand, ther is not enough evidence to call it legit either.  If you choose to participate, just be aware of a few things going in:
There are numerous complaints that the winners are not all real people.
PriceGrab DOES sell personal information to other people.
There is a VERY SLIM chance of winning anything on this site.
You WILL likely receive a lot of spam emails after you register and play – A LOT!
Some of the people PriceGrab sells your information to are not nice people.
Is PriceGrab a Scam? Final Thoughts
I'm not calling it a scam and I can't prove that it's completely fake. But, their own website confirms that they are making money by selling your information to other companies. Also, they refuse to publish the percentage of winners from the number of participants.  Many who have participated claim there is a very slim chance you'll ever win anything.  And, in exchange, you will receive a lot of spam emails after you sign up that you can't stop. ​
It is very difficult in today's world to get something for nothing or for very little work. ​Almost anytime something seems too good to be true it is just that.  If you want to make actual money online there are real and legitimate ways for beginners to do that.  However, you have to be prepared to work hard – and learn. ​Nothing comes easy in this world.  You have to want it badly, and actually take the steps necessary to achieve success.  Every journey begins with the first step!
If you are looking into starting your own home-based business, I would recommend you take a look at legitimate business opportunities.  You want an opportunity that does not cost an arm and a leg to start.  You also want something that provides support and teaches even beginners what to do, step-by-step.  If you're interested, check out my top recommendation below…
Thanks for stopping by!
​