Is MyInstantOffer a Scam?
I don't believe that it is.  Those who don't get their loans approved tend to make the strongest claims about a myinstantoffer scam. The company was investigated by the SEC in 2016.  The CEO was let go and fined with no admission of wrongdoing.  The company has since recovered and become a reputable provider of online loans.
MyInstantOffer is a "lending club", also known as a peer to peer lending platform. Peer to peer loans match borrowers with investors willing to finance the loans.  The arrangement allows the loan applicants to get higher loan amounts with lower interest rates.  Also, the investors benefit by receiving a higher rate of return with reasonable risk.
Is LendingClub Legit?
LendingClub is not a new name.  The company has been around since 2007, pioneering the peer-to-peer lending model.  Those who have good credit and solid employment are likely to find it easy to get a loan.  Satisfied customers like MyInstantOffer.com because in most cases, it is a quick and efficient way to secure an affordable loan.  The loan process works in much the same fashion as most financial institutions and banks. And yes, there are eligibility criteria for applying for a loan.  Still, some say Myinstantoffer is a scam.
"MyInstantOffer.com (also known as LendingClub) was founded in 2007.  It is a peer-to-peer lender – meaning, it matches lenders with investors.  Consumers can take out loans of up to $40,000 which are ultimately funded by  third party investors.  The loans are packaged up and sold to institutional investors who want to receive the stream of interest payments in return.  The company pioneered the model in the U.S. and has been hugely successful.  Over $18.7 billion worth of loans have been generated.  Also, an initial public offering was made in December 2014.  This was the first stock market listing of a peer-to-peer lender."
Is LendingClub Your Best Option?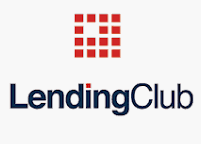 LendingClub has become one of the more reputable destinations for online personal loans.  It is well suited as a quick method to borrow for a special need or credit card debt consolidation. the company helped to originate peer-to-peer marketplace lending, which matches borrowers with investors who are willing to fund the loans. LendingClub is best suited to serve borrowers with responsible payment records and established financial histories. The typical LendingClub client has a good credit score and a fifteen year credit history.
"The average annual income for a LendingClub borrower is $79,145 and the average debt-to-income ratio is 18.29% (excluding mortgages). Obviously, LendingClub loans have caught on because it's the largest online lender for personal loans in the United States, with more than $35.9-billion in loans since the company was founded in 2007. LendingClub accounted for $8.987 billion in loans in 2017. The purpose of these loans has been refinancing a home (43.36%); paying off credit cards (17.89%) and other (38.85%). The top states for receiving LendingClub loans in the first quarter of 2018 are California ($331 million); Texas ($199 million); New York ($184 million) and Florida ($175 million)."

Source:  www.debt.org
How Does MyInstantOffer & Lending Club Work?
LendingClub screens potential borrowers and services the loans once they're approved. Investors, not LendingClub, make the final decision whether or not to lend the money.  Their decision is based on the LendingClub grade, which utilizes credit and income information.  A grade is assigned to every approved borrower, that is known only to the investors.  The grade also helps determine what interest rate should be offered to each borrower.  Obviously, the better the grade, the lower the risk and the lower the interest rate that can be offered.
"LendingClub's typical annual percentage rate (APR) is between 5.99% and 35.89%. There is also an origination fee of 1% to 6% taken off the top of the loan.  Once approved, your loan amount will arrive at your bank account in about one week. There's a monthly repayment schedule that stretches over three to five years (36-60 monthly payments).  LendingClub loans are generally pursued by borrowers with good-to-excellent credit (scores average 700) and a low debt-to-income ratio (the average is 12%). Borrowers can file a joint application, which could lead to a larger loan line because of multiple incomes.  LendingClub probably isn't the best option for borrowers with bad credit. That would bring a high interest rate and steep origination fee, meaning you could probably do better with a different type of loan."

Source:  www.debt.org
What are LendingClub's Requirements for Borrowers?
LendingClub loan amounts generally range from $1,000 to $40,000. A minimum credit score of 600 is required, along with a minimum credit history of three years. The debt-to-income ratio must be less than 40% for single applications and 35% for joint applicants.
You can apply for a loan on the organization's web site LendingClub.com – Applicants can expect to be asked for the following information:
Loan amount
Reason for borrowing
Your personal information (address, telephone number, e-mail)
Personal information of co-applicants
Verifiable individual/joint income
LendingClub will then conduct a "soft'' credit check, which won't affect your credit rating. Upon approval, you can view an online calculator with individual options, including the fixed monthly payment for a 36-month loan and a 60-month loan with the interest rates for each option.
Minimum Credit Score
The LendingClub credit score has a minimum acceptance of 600. Of course, interest rates might be higher with a lower score.  Still, it might be a good deal for borrowers with so-so credit who usually have to settle for subprime offers.
What is a Good Credit Score?
Credit scores range between 300-850.  Most credit scores fall between 600 and 750.  A credit score of 700 or above is generally considered good. A score of 800 or above on the same range is considered to be excellent.  Higher scores represent better credit risks.  High scores can make creditors more confident that you will repay your debts as agreed.
What is a Soft Credit Check?
Soft inquiries, or soft pulls typically occur when a person or company checks your credit as part of a background check. For example, when a credit card issuer checks your credit without your permission to see if you qualify for a credit card offer. A new employer might also run a soft inquiry before hiring you.  Unlike hard inquiries, soft inquiries won't affect your credit scores. They may or may not even be recorded in your credit reports, depending on the credit bureau. Since soft inquiries aren't connected to a specific application for new credit, they're only visible to you when you view your credit reports.
Lending Club Scandal
Renaud Laplanche, the founder and former Chief Executive of LendingClub, reached a settlement with federal regulators in 2018.  Accusations surfaced that he had fraudulently inflated his company's returns.  The Securities and Exchange Commission charged Mr. Laplanche with improperly changing some of the company's lending products to make it look more healthy.  The charges are the outcome of a drama that began in 2016, when LendingClub's board unexpectedly forced Mr. Laplanche to resign.  Mr. Laplanche had been a widely respected figure in both the technology and financial industries. But his board said that he had made several improper decisions.
"I am pleased to have worked out a settlement with the S.E.C. to put to rest any issues related to compliance lapses that might have occurred under my watch at Lending Club," Mr. Laplanche said in a statement.
Under the settlement with the S.E.C., Mr. Laplanche neither admitted nor denied wrongdoing. But he agreed to be barred from the securities industry for three years and pay a $200,000 fine.  Mr. Laplanche founded a new company  after his resignation from LendingClub.  The new company called Upgrade is a competitor to LendingClub.  Mr Laplanche said that the penalties would not force him to change his role at his new start-up.  He further claimed the two companies have different financial structures.
MyInstantOffer Reviews – 5 Star, 2 Star and 1 Star Examples
Most of the reviews I could find were either very positive (5 star), or negative (1-2 star).  It is interesting that reviewers tend to love the lender or strongly dislike them.  There is very little feedback in between these two polar opinions.  Below are a few examples from Consumer Affairs:
5 Star: Myinstantoffer Review – Verified Reviewer
"The most difficult thing was choosing a lender as there are many options and considerations to look at. Once that was done, Lending Club made the rest of the process easy and pretty straightforward. All was done online except for one phone call to confirm that my phone number was correct. They were able to collect most data needed from other sources, limiting my effort to little more than name and social, and eventually, choosing what other debts to pay off."
"I would probably give the website 8 of 10 stars as I did not find the steps to be completely obvious or intuitive, that is, there was a listing of "next steps" but not for me a clear way to complete them. Phone call confirmation was especially pleasant, an English speaking rep who was efficient and courteous, willing to answer questions, and clear about next steps to process and what else I needed to do.  Overall, so much more pleasant than dealing with a bank or even credit union".  Richard – Washington, April 2019
2 Star: Myinstantoffer Review – Verified Reviewer
"I advise anyone that before they get a loan out with Lending Club to make sure that they want this loan. I made a mistake of getting a loan and tried to pay it off immediately. However I was charged an "origination fee" which was quite big for a mistake. Yes, they delivered the funds fast and I guess they need to make money somehow since it's a business. Cannot cry over "spilled milk" but they will NOT refund this origination fee even if you try to explain to them that it was mistake." Lisa – California, December 2019
5 Star: Myinstantoffer Review – Verified Reviewer
"I applied yesterday morning for a $40,000 loan at 6am eastern time. I did all the verifications they requested. Emails both work and personal. Bank account links etc.  Logging back on a few hours later and found out I was approved at a 6% rate. I know I have a high credit score with zero late payments and a very high balance in my checking account. They took all this into consideration and approved me instantly. I did this loan to pay off 0% credit cards that will expire soon and go to 22%. I could have paid it off myself out of my checking account but decided to do this loan to keep my credit active." Mark – Florida, July 2019
1 Star: Myinstantoffer Review – Verified Reviewer
"I have had a loan through Lending Club, and never missed a payment.  Then, I needed some money to get my truck fixed. Did the pre-approval and was "approved" and given my interest rate. I was instructed to send in my 1040's, 1099's etc. I informed them that I make much more money this year than I did the last year, and was told to email 3 months of bank statements. They never looked at the bank statements, said they could not confirm my income and that I stated I make more than I do. I, in fact, understated my income. According to Lending Club, I don't make enough to pay the loan. What a joke."
"I was hung up on twice by the people in India when I asked them to stop repeating the script they were reading. Called back and finally got someone who said they were in the US. They could see that the income they figured was based off last year's tax return, and not my bank statements.  They told me to reapply. When I go to reapply, I get a denial notice immediately. This place is a joke. I make 6 figures a year and they won't approve a small loan? Guess I'll go to the bank…" Robert – Illinois, December 2019
Source: Consumeraffairs.com
Conclusion
Is Lending Club Safe? Is this a Scam? Can I trust it? These are questions everyone should ask before applying for a loan.  Especially an online platform if they are unfamiliar and have never used it before.  All told, if you're in need of a loan then LendingClub is a viable option you should look into. It's cheaper than regular banks and has a very high satisfaction rate, based on the reviews from satisfied customers.  Negative reviews and complaints tend to be from individuals who were turned down – for whatever reason.