Can You Use PayPal on Amazon – Does Amazon Take PayPal?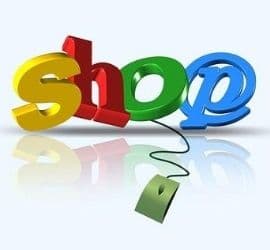 Amazon does not directly accept PayPal payments.  However, there are things you can do to use your PayPal account to buy things from Amazon.  The process of using PayPal to shop with Amazon in some cases can be a two-step process.  It may require a few days of patience, so plan ahead.  Nevertheless, you can use PayPal on Amazon through gift cards as well as certain credit and debit cards issued by PayPal to shop.  This is despite the lack of a formal agreement between PayPal payment services and the retailer.
Amazon's business model is a success for three primary reasons.  First, the company has consistently low prices on a vast assortment of products. Second, they ship their products quickly, to almost anywhere.  Often, it is more efficient to order an item online than to free up a block of time in which to physically visit a store or shopping center.  Finally, they make the entire process, from shopping to checkout, very easy.  At first glance, it would make perfect sense for Amazon to partner with PayPal.  Amazon is a dominant global retailer and PayPal is one of the world's leading online payment processing companies. But Amazon does not accept PayPal payments — not directly, at least — for a couple of reasons.
Does Amazon accept PayPal Directly? 
Does Amazon take PayPal?  No, not directly.  There are two major reasons that Amazon does not accept PayPal directly.
First, PayPal was a part of eBay, one of Amazon's direct competitors. From 2002 to 2015, PayPal and eBay were linked together. PayPal has since split into an independent brand, but its partnership with eBay continues.
Second, PayPal is a direct competitor to Amazon's own payment service.  This payment service is named Amazon Pay.  Like PayPal, Amazon Pay is accepted by numerous third party retailers.  This lets customers use Amazon payment methods for purchases outside of Amazon itself.
So, How can you use PayPal on Amazon?
You can't pay for Amazon purchases with PayPal directly.  However, there are a few simple ways to work around the issue. The methods involve indirect use of PayPal but ultimately lead to your PayPal account covering Amazon sales.
Buy Amazon gift cards with PayPal
One of the easiest ways to use PayPal with Amazon is to purchase Amazon gift cards from your PayPal account. You can buy an Amazon gift card from a site like eGifter.com using a PayPal balance.  Then you can use that gift card to shop normally on Amazon.  Just be sure you verify safety and security with any site from which you are buying a gift card.
Use a PayPal Cash Card or Business Debit MasterCard 
Do you plan to regularly use your PayPal balance to shop on Amazon?  Then getting a PayPal Cash Card makes sense.  If you have a business account with PayPal, consider the PayPal Business Debit Mastercard.  Either card will allow you to use your PayPal funds during the regular checkout process as you buy things from Amazon.
Getting a PayPal card is a simple process and worth the effort.  This will keep spare cash from just sitting around in your PayPal account.  Funds are only withdrawn when the card is used.  The card can then be used to buy just about anything Amazon sells.
How to use a PayPal Cashcard on Amazon
A PayPal Cash Card is a very useful accessory to a PayPal account.  The card is effectively a Mastercard tied to your PayPal balance. It's accepted anywhere a normal Mastercard is accepted, including Amazon.
The good news is – it is completely free to apply for a PayPal Cash card. There are some fees involved in withdrawing money from an ATM.  However, it doesn't cost a penny to maintain the card or make purchases on Amazon. Take note that the card isn't available in all countries.  And, even if you are in one of the supported countries there are some special requirements. The requirements for US accounts are as follows:
No current issues – No outstanding PayPal account issues.
Phone number – You must have a telephone number tied to the account.
Confirmed address – You must have a confirmed address tied to the account.
Confirmed DOB and SSN – Confirm your birth date and social security number with PayPal.
If your PayPal account meets all the requirements, all you need to do is apply. Business account holders can also apply for a PayPal Business Debit Mastercard.  In either case, the process is largely the same.  Once you have your PayPal Cash card, it's a breeze to use it to buy products on Amazon. Just enter the card number at checkout, and Amazon will accept it like any other debit card.
The benefits of using a PayPal debit Mastercard 
No credit check required to obtain the card
Money comes directly out of your PayPal account without a bank account required
You get a routing and account number so you can have your employer deposit your checks directly into your PayPal account
Use it just like a MasterCard – It can be used at any merchant that accepts Mastercard, not just Amazon
Free to sign-up – You can sign up for a PayPal Cash Card for free.  Use your debit Mastercard to start making purchases at Amazon and other retailers that accept MasterCard.
PayPal Cash Plus 
There is one catch to be aware of. When you sign up for a PayPal cash card, you also need to apply for a PayPal Cash Plus account. There is no extra fee for this, but you will need to verify your identity with the following information:
Name
Physical address
Date of birth – Birthday
Taxpayer identification number or Social Security Number
Once you are confirmed for a PayPal Cash Plus account, it will be linked directly to your Paypal personal account.  The account can then be used to fund all card purchases.
How to Add Your PayPal Cash Card to Amazon 
To add the PayPal Cash Card as a payment option in Amazon,
Sign in – Sign in to Amazon
Select Your Account – Hover the mouse over Account & Lists in the menu, then select Your Account.
Choose Payment Options – In the Ordering and shopping preferences box, select Payment options.
 Add a card – On the payment options page, scroll to Add a New Payment Method and select Add a card.
Provide card details – Fields will appear where you can enter the card details from your Paypal Cash Card, and then select Add your card.
Your Paypal Cash Card will then appear under the Your credit and debit cards section. You'll be able to select the PayPal Cash Card as a payment option any time you make an Amazon purchase.
How to use PayPal to buy Amazon gift cards 
If it's not possible to get a PayPal Cash card, you still have other options to buy products on Amazon with your PayPal balance. Amazon gift cards are a convenient solution.  There are countless ways to buy Amazon gift cards with your PayPal account.  Sources include Ebay, Dundle, eGifter, and more.  The Amazon Gift Card comes in many denominations.  Also, you can have these cards shipped directly to you at your home or business. You can buy it in the following denominations:
Once you receive it, you can use that card to pay for items that are sold on the Amazon platform. Gift cards are designed to be used by people who want to give something to their loved ones.  Recipients can then choose for themselves what they want to buy on the online retailer's platform.  Amazon benefits because the cards can only be redeemed through purchases on Amazon itself. There is no restriction that you can't gift one – or many of these cards to yourself.
When you purchase the Amazon gift card with your PayPal account credit, it just takes a few moments to add it to your Amazon account. It is a good idea to add the gift card to your account before making any purchases.  There are instances where it doesn't always work at the checkout screen.
How to redeem a PayPal-purchased Amazon gift card
Log into your Amazon account.
Mouse over your name in the top right and navigate to Your Account.
Click Apply a Gift Card to Your Account.
Enter the gift card code and click Apply to Your Balance.
The next time you make a purchase on Amazon you can use your PayPal-purchased gift card balance at checkout. Note that if the value of the purchase exceeds your Amazon balance, you can pay the difference with a debit or credit card.  Be aware that an Amazon Gift Card is not a debit card. Gift cards are not linked to Visa and Mastercard. They only work in the Amazon system. It is a marketing tactic where you buy a card, but the recipient of the card can only use that money on Amazon. At the end of the process, the money stays with Amazon.
Use PayPal on Amazon with a Credit Card – The PayPal Mastercard 
Unlike a PayPal Cash Card, a PayPal Mastercard is nothing less than an actual credit card. The card is issued by Synchrony Bank and will require a credit check to get approved for one.  Like the PayPal Cash Card, the PayPal Mastercard is accepted at any online or offline retailer that accepts either PayPal or Mastercard.
There are two types of PayPal Mastercard:
PayPal Cashback Mastercard: Earn 2% cash rewards whenever you make certain purchases that qualify. That earned cash can be transferred to your PayPal account.
PayPal Extras Mastercard: You'll earn points when you make qualified purchases, and can use those points at select merchants on the PayPal Extras Reward Redemption Servicing website.
You can sign up for either the PayPal Cashback Mastercard or the Paypal Extras Mastercard. Approval is fairly quick if you have good credit.  So why get a PayPal Mastercard rather than a PayPal Cash Card? There are a few extra benefits.
You can pay your PayPal Mastercard balance with either your PayPal account or any other bank account.
You'll build credit the more you use the card.
You aren't limited to the balance you have in your PayPal Cash Plus account.
A great benefit is that having a PayPal Mastercard lets you use PayPal on Amazon.  This is in spite of the fact that Amazon doesn't accept PayPal payments directly.  You can add your new PayPal Mastercard as a payment choice to your Amazon account.  The procedure is the same as adding any new payment method to your Amazon account.
Use PayPal on Amazon with a PayPal Business Debit Card 
PayPal business account holders can use the PayPal Business Debit Mastercard as their payment method for Amazon purchases.  This method also draws funds directly from your PayPal balance. The only difference is that this debit card is associated with a business account as opposed to a personal one.  While the PayPal Cash Mastercard does offer some member benefits, this business card features additional perks.  For example, an unlimited cashback program on eligible purchases.
What are the alternatives if you cannot use PayPal? 
There is a reason why people do not like to use Amazon payments. That reason is security.  You see, all these different accounts with different passwords can be confusing and create vulnerability. Because of this, many people would rather prefer that they only have one payment processor, such as PayPal.
If you do not want to use Amazon Payments or PayPal, you can still shop on the Amazon platform and use other payment methods. Amazon does not use Amazon Payments exclusively, so you have a choice.
Types of payment methods you can use on Amazon
Credit and debit cards
Checking accounts from US banks
Amazon Store and Gift Cards
For credit and debit cards, Amazon accepts Visa, Visa Electron, Mastercard, and many more. Amazon also accepts American Express, Maestro, Solo, Eurocard, UnionPay, and Delta. For Maestro and Solo cards, you can only use those that were issued in the United Kingdom.  Regardless of your choice, you can enjoy the protection program of Amazon, which makes your transactions safe. You can also ask for refunds if the product you received does not meet the advertised features, or if you did not receive your product at all.
PayPal with Amazon – Final Words
PayPal is an established, secure e-commerce payment system that is accepted virtually everywhere. However, Amazon is a retail giant and can make or change the rules as it chooses. At the end of the day, PayPal is nothing more than a payment processor, and Amazon is able to replicate that service with Amazon Pay. Amazon Payments is not as big as PayPal, but it does the job of processing money from customers' cards and bank accounts to amazon's bank.  PayPal has a lot to gain if its services are ever accepted in Amazon.  But, Amazon has nothing really to gain from increased cooperation between the two.
PayPal allows you to make payments online, accept payments online, and transfer money to your bank accounts. You can also add money to your PayPal account balance from your bank account or by accepting PayPal payments.  The easiest method to add money to your PayPal account is using your linked bank account.  There are no fees when you transfer money to PayPal from your bank, and you can always send it back again.  PayPal does not require you to keep money in your account as long as your linked bank account works.  But, a PayPal account with easily accessible cash can simplify and speed up payments.  This guide explains how to add money to PayPal in six different ways.