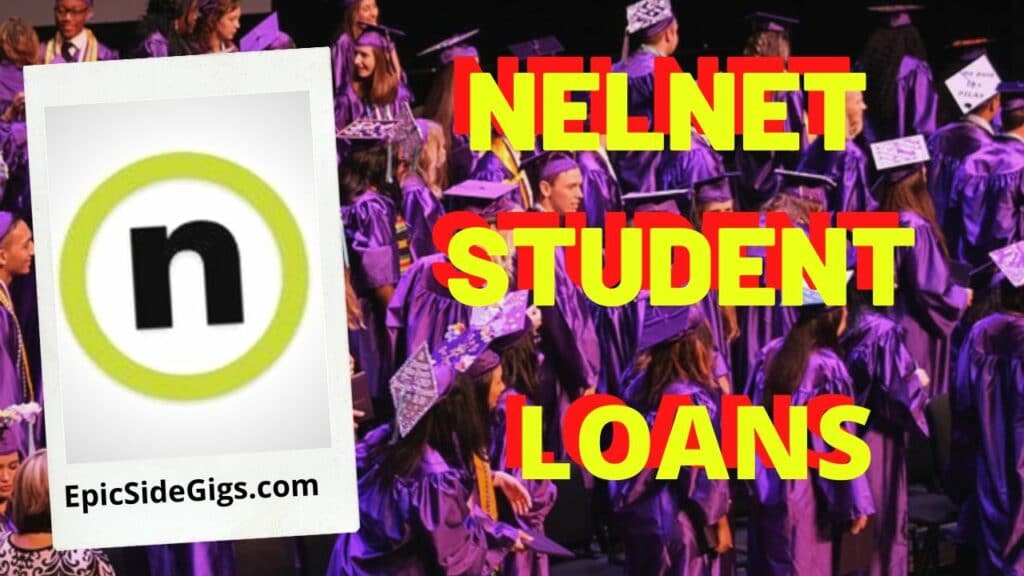 Nelnet Student Loans – Guide After Caronavirus and Covid19 Pandemic
Nelnet Student Loans Service is one of nine federal student loan servicers that manage loans and borrower payments.  Your loan servicer is assigned by the U.S. Department of Education.  This occurs when your loan is disbursed to your college for the first time. The name of the company sending you a federal loan bill every month is your servicer. If your loan payments haven't begun or you're not sure which company is your servicer, log in to My Federal Student Aid to find out. You can also get in touch with any of the loan servicer contact centers by calling 1-800-4-FED-AID.
Ultimately, Nelnet Servicers are there to help you.  But, they may offer choices that are best for the company, not the borrower.  Certain payment parameters are fixed, so they can't change how payments are processed.  However, they may not suggest the most beneficial repayment option for you – if you don't ask. So, it's important to know your repayment options so you can know the right questions to ask.
How To Contact Nelnet Student Loan Servicers During Coronavirus & Covid19 Pandemic
The CARES Act allows you to stop paying your federal student loans now through September 30, 2020. This is probably one time when you'll want to contact your student loan servicer just to be sure.
Impact on Nelnet Student Loans
The CARES Act, is the new $2 trillion stimulus bill to help those impacted by coronavirus.  It directly helps borrowers with student loans and provides financial relief. These student loan repayment efforts are in addition to President Donald Trump's paid sick leave plan. The CARES Act allows you to stop paying your federal student loans from now through September 30, 2020. Federal student loans will be automatically suspended during this period, although you have the option to still pay them. Previously, Trump also announced that you have an option to stop paying your federal student loans for 60 days. The CARES Act also waives student loan interest on your federal student loans through September 30, 2020. Trump previously announced through executive action that he is waiving interest on federal student loans.
A Few Things to Know:
Nelnet: 1-888-486-4722
The CARES Act is brand new – Also the information changes quickly.  So it's possible that Nelnet's website is not constantly updated with the latest information.
Nelnet Customer service representatives may not yet be familiar with the new changes regarding your federal student loans. Be patient.
Zero Percent Interest through Septamber 30th – The interest rate on your federal student loans will automatically be set to 0% through September 30, 2020. You don't need to request this.
Payments automatically suspended – Through September 30, 2020, your federal student loan payments will be automatically suspended. You don't need to request this.
Option to pay if you choose – You can still pay your federal student loans if you'd like. The suspension of payment is optional.
Student loan debt collection was also halted through September 30, 2020. This means no garnishment of wages, tax refunds or Social Security benefits for federal student loans in default retroactive to March 13, 2020. For example, if your tax refund was garnished after March 13, 2020, you may get the garnishment back for a tax refund.
What Is Nelnet?
You might be wondering if you recently received mail or other communication from Nelnet.  Nelnet is a legitimate student loan company. You also might be a Nelnet customer even if you've never heard of it. In fact, Nelnet claims that it works with over 5 million borrowers with federal student loans. As of August 2019, for example, 11% of all new federal student loans were assigned to Nelnet.  It can be confusing to work with student loan servicers like Nelnet, so it's important to understand what Nelnet is.
Nelnet is primarily a student loan servicer. In this capacity, Nelnet student loan servicing works directly with borrowers to manage and repay their loans. While these loans are owned by the federal government, Nelnet contracts with the U.S. Department of Education to handle federal student loans in repayment.   Nelnet Student Loan Servicing is the student loan arm of Nelnet Diversified Solutions. The company actually operates four separate business segments that offer other services such as payment processing and asset management to organizations and individuals. Nelnet is based in Lincoln, Nebraska.
Does Nelnet Have Your Student Loans? 
Borrowers with federal student loans don't get to choose which servicers manage their accounts. Instead, after paying the funds out to you, the U.S. Department of Education assigns new loans to one of the nine servicers it contracts with.  If Nelnet is contacting you about student loans, Nelnet is probably your servicer. Even so, check and verify your student loan servicer on the Federal Student Aid website to gain peace of mind that these communications are legit.  If Nelnet is your student loan servicer, it is responsible for monthly billing for your student loans, as well as the processing of and applying your payments to the loan. Nelnet is also your point of contact if you wish to change repayment plans, apply for deferment or forbearance, and even work toward student loan forgiveness.
The Federal Student Aid website stores all information on your federal student loans, from your student loan balances to the servicer for each account. Just login with your Federal Student Aid (FSA) ID username and password to view your information.   If you don't remember your FSA ID information, don't worry. The website site has instructions to recover your username and password.
How to Work with Nelnet Student Loans 
If Nelnet is your servicer, be sure to set up an online account with Nelnet and start making payments. And when Nelnet or another student loan servicer reaches out to you, it may be wise to respond quickly. If you put this off or ignore correspondence, you could risk falling behind on payments, damaging your credit, and even entering student loan delinquency or default. You can manage your Nelnet student loans online. Just visit Nelnet.com and go through the process to create your online account. Once logged in, you can view all your account details and make student loan payments.  You'll also receive student loan updates and electronic account statements via your online account. Sign up for Nelnet's eStatements and you'll get these directly in your Nelnet inbox, which you can access at Nelnet.com.
What Do Loan Servicers Do?
Nelnet is one of nine companies that service federal student loans by collecting and tracking payments. If Nelnet is your student loan servicer, here's what it can help you do.
Register for online access to your account. Once you have access you can contact Nelnet, access your monthly billing statements and pay bills.
Enroll in autopay. Nelnet can deduct your payments automatically from your bank account. Signing up for autopay will reduce your interest rate by 0.25%.
Sign up for income-driven repayment. You can request income-driven repayment, which limits your student loan payments to a percentage of your income, by completing a paper form with Nelnet. (You can apply online on studentaid.gov and then recertify your income each year online as well.)
Process deferment and forbearance requests. Nelnet can help you temporarily stop making payments or reduce your payment amount if you qualify. This helps you stay in good standing to avoid default. But during any periods of deferment or forbearance, interest can continue to build.
Monthly payments and extra payments. Nelnet will track and collect your payments. If you want to make additional payments, you can instruct Nelnet (online, by phone or by mail) to apply extra payments to your current balance. Otherwise, it may apply the additional amount to next month's payment instead.
Am I stuck with Nelnet until my loans are paid off?
Loans are sometimes transferred from one servicer to another by the Department of Education.  You'll be notified if this happens and you'll manage payments with the new servicer. All servicers deliver the same options and programs, but customer service may differ from one to another.  Otherwise, you are likely to remain with Nelnet unless you act to switch servicers yourself.  Source: nerdwallet.com
Refinancing Nelnet Student Loans
Depending on your specific loan situation, refinancing your Nelnet student loans may be a better repayment option. With refinancing, a lender pays off your existing loans and you receive a new loan. Your new loan will have new terms, a new interest rate and new repayment options.  If you can secure a lower interest rate, you could save thousands of dollars in interest payments over the life of your loan. You must have established credit or a cosigner (if applicable) in order to qualify for refinancing and get a low rate.
As a general rule, if you owe less than 1.5 times your income, you are a good candidate for refinancing. If your debt is higher than that, loan forgiveness makes more sense, especially if you could qualify for PSLF.  Refinancing will turn your federal student loans into private loans. You'll lose access to federal protections like loan forgiveness, IDR plans, forbearance, and deferment options. Private lenders may have options for borrowers facing hardship, but it's not guaranteed. Make sure you won't need access to any of the federal programs before moving forward with refinancing.  Source: studentloanplanner.com
Tips for people with Nelnet student loans
Federal loan servicers don't have the best reputation for customer support. This includes Nelnet. First, make sure you are in the right repayment plan, file taxes correctly and stay vigilant with how Nelnet is handling your loans.  If your Nelnet student loans are in default, be sure to take the right steps to get back on track with repayment.
A student loan lawyer may be the best option if you think you need extra help handling a problem with your loan situation. Particularly if you feel you've been taken advantage of or if your rights as a borrower aren't being upheld, hiring a student loan lawyer may be in your best interest.  Situations that might require the help of a student loan lawyer also include:
Your student loans have been or are being mishandled
You've attempted loan rehabilitation and it was handled incorrectly
Disputes over your loans require extra professional attention
While their reputation is better than many other federal loan servicers, many borrowers still have complaints about Nelnet. Take advantage of Nelnet student loan forgiveness options if you qualify.  Otherwise, refinancing your Nelnet loans may be the best repayment option available.  Source: studentloanplanner.com
Nelnet Student Loan Forgiveness 
Nelnet borrowers can qualify for Nelnet student loan forgiveness through federal programs. Below are the forgiveness options are available for federal borrowers:
Public Service Loan Forgiveness (PSLF)
PSLF is one way for borrowers to get their student loan debt forgiven. To qualify for PSLF, borrowers have to meet specific criteria, which includes:
Work full-time for a government agency or qualifying nonprofit organization
Have Direct Loans (or consolidate your loans with a Direct Consolidation Loan)
Repay your student loans on an income-driven repayment (IDR) plan
Make 120 qualifying payments
If you're planning to pursue PSLF, you'll want to submit an Employment Certification Form (ECF) to the FedLoan Servicing address listed on the form. Once you do this and your employment qualifications are confirmed, your student loans will be transferred to FedLoan Servicing, the official loan servicer of the PSLF program.
Sometimes Nelnet recommends keeping your loans with them while pursuing PSLF. Borrowers should not do this. You'll want to move your loans to FedLoan. Get your employment verified and your loans transferred to FedLoan. You'll be able to track your qualifying payments for future loan forgiveness.
Once they reach 120 qualifying payments, borrowers can apply for PSLF by submitting the Public Service Loan Forgiveness (PSLF): Application For Forgiveness. If approved, any remaining federal student loan debt will be forgiven tax-free.
Temporary Expanded Public Service Loan Forgiveness (TEPSLF)
If you applied for PSLF and were denied because some or all of your 120 payments didn't qualify, you still have another option. The government saw that PSLF guidelines weren't initially clear, so they created Temporary Expanded Public Service Loan Forgiveness (TEPSLF).
TEPSLF gives borrowers a second chance to qualify for loan forgiveness. To qualify for TEPSLF, you must have:
Submitted a PSLF application and been denied because some or all payments weren't made under a qualifying repayment plan
Had at least 10 years of full-time employment approved by FedLoan Servicing
Met requirements for the last 12 months worth of payments before applying for TEPSLF, including the last payment before applying (payments must be at least as much as they would have been paid under an income-driven repayment plan)
Made 120 qualifying payments under TEPSLF standards while working full-time for a qualifying employer
If you were denied PSLF because of a technicality, it's worth looking into TEPSLF to see if you qualify. Not all loans qualify for TEPSLF, so be sure to look at all of the stipulations before pursuing this option.
Income-driven repayment (IDR) forgiveness
If you don't qualify for PSLF, there's another way to get a portion of your student loan debt forgiven. If you are on an IDR plan and make payments for 20 to 25 years (depending on the specific IDR plan), any remaining student loan balance will be forgiven.
There are four IDR plans borrowers can choose from:
Pay As You Earn (PAYE)
Revised Pay As You Earn (REPAYE)
Income-Based Repayment (IBR)
Income-Contingent Repayment (ICR)
Unlike PSLF, you may end up paying taxes on your forgiven loans. According to the IRS, any forgiven student loan debt is considered taxable income. However, the good news is that you have a considerable amount of time to plan and save money to cover this expense.
Teacher loan forgiveness
If you are a teacher with loans through Nelnet, you can pursue teacher loan forgiveness. Teachers may qualify to have a maximum of $17,500 or $5,000 in student loans forgiven, depending on the subject area taught, if specific requirements are met.  In order to qualify you need to meet exact requirements such as:
Full time employment as a highly qualified teacher for 5 consecutive years, with at least 1 year after the 1997–98 academic year
5 completed academic years in a qualifying low-income school or educational service agency
Borrowed qualifying loans before the end of your 5 academic years of teaching
This option should be weighed against PSLF since your total amount of debt may impact which forgiveness program is best for you.  Source: studentloanplanner.com
How to pay off your student loans faster 
Here are some ways you can tackle your student loans faster.
Make more than the minimum payments: Any amount of money that you can scrape together to apply to your student loan balances will make a difference.
Use the debt avalanche method: If you have multiple student loans with different interest rates, the debt avalanche method can save you a fair bit of money. With this strategy, you pay the most on the loan with the highest interest rate and make minimum payments on the rest. Once the first student loan is paid off, you focus on the student loan with the next highest interest rate and apply the same strategy, making minimum payments on the rest
Refinance your loans to a lower interest rate: The less money you're paying on interest, the more money that goes to the principal balance and the faster you'll pay off the loan
Apply tax refunds, bonuses and other windfalls to your debt: Whenever you find yourself with a chunk of money, resist the urge to spend it and use the money to pay off your student loans instead
Make a payment whenever you get a paycheck: Divide the amount of money you owe each month in two and pay that amount every two weeks. This is effective because, over the course of the year, you will make an extra loan payment.  Source: credible.com
How to reach Nelnet Student Loans Customer Service 
In addition to your online account, there are other ways to contact Nelnet. You can email Nelnet through its online email form by providing your personal details and your comment or request.  Here are some additional ways to contact Nelnet for assistance with your student loans.
Nelnet's phone number is 1-888-486-4722, with service from 8 a.m. to 10 p.m. ET, Monday through Friday.
Mailing address for general correspondence is P.O. Box 82561 Lincoln, NE 68501-2561
Nelnet has a different mailing address for California residents: P.O. Box 82578 Lincoln, NE 68501-2578   If you wish to make payments by mail, check Nelnet's website to find the correct mailing address for payments to your account.
It takes some effort to stay on top of student loan repayment and manage your student debt well. As your servicer, Nelnet is there to assist you, so make sure you know how to get student loan help when you need it.
Additional Nelnet Contact Resources
Nelnet contact number: 888-486-4722
Hours of operation: Monday – Friday 8 a.m. to 10 p.m. ET.
Nelnet address for loan payments: There are multiple addresses to choose from. Pick the one that best fits your circumstances:
Send payments for accounts beginning with "E" to:
U.S. Department of Education
P.O. Box 2837
Portland, OR 97208-2837
Payments for accounts beginning with "D" to:
Nelnet
P.O. Box 2970
Omaha, NE 68103-2970
Send payments for accounts beginning with "J" to:
Nelnet
P.O. Box 2877
Omaha, NE 68103-2877
Nelnet address for documents and other inquiries:
Documents related to deferment, forbearance, repayment plans, or enrollment status changes
Nelnet
Attn: Enrollment Processing
P.O. Box 82565
Lincoln, NE 68501-2565
Loan discharge or forgiveness claims
Nelnet
Attn: Claims
P.O. Box: 82505
Lincoln, NE 68501-2505
Documents related to bankruptcy claims
Nelnet
Attn: Claims
P.O. Box: 82505
Lincoln, NE 68501-2505
Website: Nelnet.com
Email: Online form or Help@Nelnet.net
Nelnet social channels: Nelnet Facebook & Nelnet Twitter
How to complain about Nelnet
If you're having difficulty with Nelnet that you have been unable to resolve, start by filing a complaint directly with its ombudsman. It's the servicer's highest customer service office.
Phone 888-486-4722
Mail to:  Nelnet Guarantor Solutions. P.O. Box 82561, Lincoln, NE 68501-2561
If your issue goes unresolved, you can also make complaints about Nelnet to:
Make sure to keep records of conversations you have, including the day, time and customer service representative you spoke with. Keep copies of any letters, bills or emails about your account.
How to settle a dispute with Nelnet
If a complaint doesn't help, you can contact the Federal Student Aid Ombudsman Group. This method should be used only as a last resort, according to the federal student aid office. Complete all information on the Ombudsman Information Checklist before contacting. When you're ready to reach out, here's how to get in touch:
Phone: 877-557-2575
By mail: U.S. Department of Education – FSA Ombudsman Group, P.O. Box 1843, Monticello, KY 42633
You can also reach out to a student loans nonprofit such as The Institute of Student Loan Advisors, which provides free dispute resolution.  Source: nerdwallet.com
Bottom Line: Nelnet Student Loans after Caronavirus and Covid19 Pandemic
President Donald Trump and the U.S. Department of Education previously announced student loan relief in response to widespread economic hardship due to the coronavirus (COVID-19) pandemic. Then, Congress' $2 trillion stimulus package expanded that relief.  This is a rapidly changing landscape.  You should check in regularly with Nelnet to verify your payment status and learn if there are more relief programs that affect you in the future.