Amazon Price Match Policy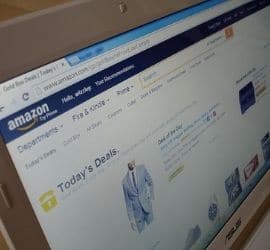 Have you ever bought something on Amazon only to see the price drop after your purchase? Most likely, it's happened to just about everyone who buys something on Amazon.  It used to not be a problem because most people didn't continue comparing prices once they made a purchase.  But now, Amazon has become so dominant in its online market position, the company is compelled to change its policy regarding price changes.  Amazon still offers low prices – often the lowest price available.  But, if you're looking for an Amazon price match policy to ensure you get the lowest possible rate offered by any retailer, you'll have to look somewhere other than Amazon.
In the past, many people received Amazon's price matching for a number of products by contacting Amazon's customer service team.  Customer service, at their discretion, was able to refund the difference if a customer found a lower price for a product elsewhere.  However, Amazon updated its policy with an announcement that price matching would only be available for the purchase of televisions.  
Shortly after the announcement in 2016, Amazon's customer service team advised that only televisions would be eligible for post-purchase price adjustments.  Amazon's updated policy means that, if you purchase a television that is sold and shipped by Amazon and, then, you find a lower price elsewhere within seven days, you can be refunded the difference in price by Amazon.  However, in an official statement, Amazon advised that products sold by a seller and fulfilled by Amazon would not be eligible for a price match.
Amazon Price Match Policy
No "lowest price" guarantee – Unlike some major brick-and-mortar retailers, Amazon does not price match on the items it sells if you find the item cheaper at another retailer.
No "price-drop" protection – Amazon formerly offered price-protection guarantees, refunding the difference between the price paid and a new, lower rate if the price dropped, but it ended this service in 2016.
Amazon's free shipping with a Prime membership and constantly fluctuating prices still make many products cheaper than those bought in stores or from other online retailers, even if Amazon's pricing can't be guaranteed as the cheapest.
Why There is No Amazon Price Match Policy
Amazon often has the lowest prices on products, but they don't offer a low-price guarantee. Nevertheless, Amazon claims that their prices are constantly changing for several reasons, and often to the benefit of the customer.
"Customers expect to find low prices in our store and our dedicated teams work hard to find and offer them the best prices, every day. Our prices change so that we can meet or beat the lowest competitive price from other retailers for our customers," Amazon spokesperson 
The company claims it constantly crunches data to determine the ideal price point of a product.  As such, the competitive retail prices, and the stock of items, may change as often as every ten minutes. Consumers should also be aware that selling partners on Amazon set their own prices. Despite its lack of a direct price-matching policy now, Amazon's fluctuating price adjustments enable it to remain a price leader for customers.  They dominate in price and selection among online retailers.
Not the first time Amazon has changed the policy
In the past, Amazon did offer a "price-protection" guarantee.  At their discretion, they could refund you the difference between the price you paid for a product and a new lower rate.  But, the Amazon price match policy ended in 2016. Today, you just have to take your chances on an Amazon purchase, hoping you're getting the best price.
It's not the first time Amazon has switched up its refund policy. Just a few years ago the online retailer let users apply for price-match refunds within 30 days of purchase. Amazon later scaled back the deadline to just 7 days.  Amazon claims the new policy is not new at all. According to Amazon spokespeople, the company's refund policy never applied to anything other than TVs.  Anybody lucky enough to receive a price-match refund on other types of items was an exception.
How to Request Amazon Price Match or Adjustment on a TV
In order to claim a price match adjustment for a television, you must first make sure that you apply within seven days of your purchase.  Also, make sure that the lower price television you found is identical to the one that you bought.  Then, follow the step by step guide to get your price adjustment:
Log onto Amazon and sign in to your account.
Click onto 'Your Account' at the top of the page.
Select 'Your Orders' from the pulldown menu to view a list of all of your recent purchases.
Click onto the product you wish to price match and then click onto 'Order Details.'
Click the link marked 'Found a lower price?'
Enter the link to the lower priced item and the cost of that item.
Click on 'Confirm' to submit your price match application.
Once you submit your application, it is reviewed by Amazon's staff.  They will inform you as to whether you will receive a price-match refund.  Alternatively, you can apply for your price match via an app on your phone as follows:
Launch the Amazon app on your phone.
Log into your Amazon account.
Click onto 'Your Account' and select 'Your Orders' from the pulldown menu.
Select the television model you wish to price match and then click onto 'Order Details.'
Click the link marked 'Found a lower price?'
Enter the link to the lower priced item and the cost of that item.
Click on 'Confirm' to submit your price match application.
Pay With a Credit Card
Although Amazon might no longer offer price protection, there's a good chance that you receive price matching protection when you pay for Amazon purchases with a credit card.  Price matching comes as a complimentary benefit with many good credit cards. In fact, every MasterCard in the U.S. comes with 60-day price protection as a benefit.  The reason why so many retailers and credit card companies can afford to offer price-matching refunds and still turn a profit is that so few consumers take advantage of them. According to the NPD Group, only about 1 in 20 consumers ever apply for a price-match refund, mostly because of the hassle involved.
Amazon Policy Change a Response to Price Tracking Apps?
The Amazon price match policy change may be a response to the rise of price-tracking apps and services which automatically request a refund when the price of an item drops after purchase. Some price-tracking apps can even search through your shopping and email accounts for receipts, track prices on purchased items, and automatically apply for refunds when prices drop.  Ironically, apps that remove the hassle from getting a price match also risk making price matching extinct. Whether or not price-match refund polices can hold up against an onslaught of apps that automate the process is anybody's guess. Amazon could be the first of many retailers to do away with price-match refund policies.  At this point, only about 5% of consumers actually use them.
Amazon insists that its price policy has not changed — it says that its prices are dynamic and that its customer service agents have made exceptions in the past, but that wasn't the rule. In addition, Amazon wants to caution its customers that sharing their credentials with third-parties puts their accounts at risk.  Amazon offered the following statement on the matter:
Our customers expect to come to Amazon and find the lowest prices and we are obsessed with maintaining that customer trust. We work hard to find the best prices out there and match them for all customers every day. Further, we take customer security very seriously and want to remind them not to share their Amazon account credentials with anyone. Source: amazon.com
Amazon does not directly accept PayPal payments.  However, there are things you can do to use your PayPal account to buy things from Amazon.  The process of using PayPal to shop with Amazon in some cases can be a two-step process.  It may require a few days of patience, so plan ahead.  Nevertheless, you can use PayPal on Amazon through gift cards as well as certain credit and debit cards issued by PayPal to shop.  This is despite the lack of a formal agreement between PayPal payment services and the retailer.