What is Nerdwallet?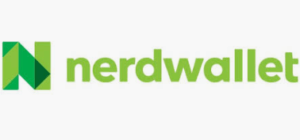 NerdWallet is a highly popular personal finance site.  It lets users make more informed financial decisions.  It does this through comparing different products and services available from banks, insurance companies and other financial services.   NerdWallet also helps educate consumers about the various financial products and services available on the market. It provides reviews and comparison tools to help users make smart decisions about the financial services they choose.  However, many users ask the question, is NerdWallet safe to use?
Nerdwallet was founded in 2009 by Tim Chen and Jacob Gibson.  It originally offered a web application that let consumers compare bank-issued credit cards.  Banks would pay a success fee to Nerdwallet for new customers who signed up for their service.  Since then, NerdWallet has grown to 200 employees and has developed relationships with eight different banks and a dozen insurance companies.  Now, in their own words, NerdWallet "offers financial tools and objective advice to help people understand their options and make the best possible decisions".
"NerdWallet's objective advice, expert info and helpful tools help you make smart money moves.   We're thinking way outside the box – We all face financial choices at some point. And for a long time, people have been forced to navigate some pretty important decisions without a whole lot of clarity.  In 2009, we set out to change all that. And today, it's easier than ever to find and shop the right credit cards and mortgage rates, tap into spending insights, earn extra cash back and so much more. All with NerdWallet.

No secret ingredients.  It's simple: You're our first priority. We believe everyone should be able to make financial decisions with confidence. And, we're proud that the guidance we offer, the information we provide and the tools we create are objective, independent, straightforward and free.  So how do we make money? In some cases, we receive compensation when someone clicks to apply or gets approved for a financial product through our site. However, this in no way affects our recommendations or advice. We're committed to helping you make your smartest money move."

Source: https://www.nerdwallet.com/
Is Nerdwallet Safe to Use?
Linking your bank account to third-party services online comes with certain risks. Today's personal finance apps and and third-party payment processors offer a high level of security.  However, data breaches still pose a risk to any information you share by linking your checking or savings account. When linking your account to a third-party service, you should consider how your bank's terms of service treats such situations.
Is NerdWallet Safe in how they Protect My Personal Information? 
According to the company website, they use industry-standard security controls.  This includes cryptography, to protect your personally identifying information. Further, they only work with partners that do the same.
Source: https://www.valuepenguin.com
Why Does NerdWallet Need My Banking Username and Password?
Linking your bank account to a third-party service requires sensitive information.  You need to enter your account number and online banking login details including passwords. The third-party service will then be provided with personal details.  This includes personal data, the type of bank account you have, its balance, and transaction history. This information is used by budgeting apps to present certain financial details to you.  Payment apps use this information to make withdrawals and deposits on your behalf.  Many companies have read-only access to bank account information you provide.  This means that they can only see your account history.
"Linking your bank accounts to NerdWallet's dashboard not only allows you to see all your accounts in one place and transfer money between them, but it also helps us provide the best, most personalized recommendations for you. We link your accounts using the Yodlee platform, and we transfer your money using the Dwolla platform — both of which are just as committed to your security as we are. Learn more about Yodlee and Dwolla's privacy policies."  Nerdwallet
Can I unlink accounts from NerdWallet?
"Yes, you can unlink your accounts at any time. And even though we'd be sad to see you go, you can also deactivate your NerdWallet account

here

."  NerdWallet
Is Nerdwallet Safe and Secure?
Banks can't prevent you from linking your account to other services.  But, most institutions advise you against it. Major banks warn their customers that giving out bank details can result in compromised accounts. The terms of service at such banks state that the customer is responsible for the loss.  The bank may not be liable in cases where an account holder willingly shares account information with third parties.
Banks issue such warnings because they have no control over the security practices of another party. Even if the bank's security measures are excellent, such methods might offer no protection if the breach occurs somewhere else. Particularly if account holders share their bank information with another party that follows looser standards. In the event of a security breach, the involvement of third parties can mean a significant delay in recovering any lost funds.
Source: valuepenguin.com
Is Nerdwallet Safe to Link Accounts?
Companies that ask to link your bank account online are generally safe.  But, the risk of losing your information increases as you sign up for additional services. The more places you divulge account information, the higher the risk of a data breach. However, the high level of security provided by third parties makes a security breach less likely.  It is more likely that you will lose account information through a targeted personal attack than from a security breach.
The most common method of targeted attack involves a technique known as phishing. Phishing emails pose as official communications from your bank or a third-party app.  They will falsely ask you to confirm your login details for a vague, but official sounding purpose. Legitimate parties will not solicit your bank information unless you initiate contact first.  You should never offer private details to emails that claim they're from a service you've already signed up for.
Source: valuepenguin.com
What Steps Can I Take to Protect My Bank Account?
To protect your bank account, follow these simple steps:
Read the fine print from both your bank and the third-party service you want to use.
Examine the terms of service for information on the third party's data security practices
Determine whether your information can be sold to other companies.
If your bank reserves the right to waive fraud reimbursement, consider whether the service is worth the risk.
Limit your risk by using your bank's in-house services whenever possible. See if your bank offers its own mobile apps for popular services. Many banks offer budgeting services to help you track your spending and categorize your expenses. By using the bank's services, you avoid spreading your account information to third parties.
Things to Help Keep Information on NerdWallet Safe
Here are a few things NerdWallet recommends to help keep your information safe.  These steps will also help protect you against identity theft and phishing attempts.
Make your password tough to guess. Mix up numbers, letters and special characters when you can.
Make sure you never share your password with anybody else.
Never reuse your NerdWallet account password on any other site.
Use virus protection, firewalls, and password managers where possible.
Make sure you never install programs from unfamiliar people or companies, or from suspicious emails.
For any programs you install, apply all security updates.
If you decide to link your bank account, monitor your account activity on a regular basis. If there's suspicious activity, change your passwords and report the transactions to both the bank and third-party service. The longer you wait, the harder it will be for your bank to help you. Limiting the number of apps you use can also help—you shouldn't share your account information with more companies than you can keep track of.
Is NerdWallet Legit?  Read the Fine Print
Is NerdWallet safe?  Will they reimburse you if their platform is hacked?  The short answer is probably not. Most third party platforms won't. If the system is hacked and your money misappropriated, the third-party platform will likely not replace it for you. And it's a point of debate whether your bank will.  The terms of service agreement for your checking account most likely advises against giving third-party sites access to your account information. Banks discourage the use of these apps.  However, some consumer advocates argue that's because banks just want to be able to market products to you directly.  Therefore, they don't appreciate another business getting between them and their customers.
Banks themselves are protected by the FDIC.  That means if your bank collapses, the federal government insures the money you held in your accounts up to $250,000. Apps and digital platforms, on the other hand, have no such government-backed protection unless it's an investing app.
Zouhair Belkoura, founder of the privacy protection suite of apps known as Keepsafe, suggests that before using a personal finance management platform, people should take a hard look at how far the platform is willing to go to stand behind its safety claim.  "Does the service apply the same rigor as a bank to ensure that if fraud or a breach does occur, it will ensure customers are made whole?" Z Belkoura
Source: huffpost.com
Understand What Happens if you're Hacked.
Is NerdWallet safe if your credit card is used fraudulently?  Well, sort of.  By federal law, your maximum liability for credit card fraud is $50. If you report your card lost or stolen, the credit card company generally will close the account.  They should not hold you liable for any fraudulent charges. So you are pretty much safe if someone starts to charge up a bunch of stuff with your card.
Similarly, money stolen directly from a bank account via a bank transfer is also covered.  This coverage is through Federal Reserve Regulation E.  It implements the Electronic Funds Transfer Act. If you report that you never authorized a transfer, you will get your money back. This type of "hacking" ― stealing money from a bank account ― is a very bad idea.  It is a federal offense and comes with very stiff penalties.  The people responsible will likely get caught and lose access to the funds.  That's probably why you never really hear about hacks where massive amounts of people lost their bank account funds.
So, if Funds are Stolen, Who Takes the Loss?
"If funds are stolen from your bank account, would you just have to eat the loss? Chase, Capital One, and Fidelity state on their sites that if you share your information with a third party, you may be on the hook for stolen money. But others disagree. One legal expert told Reuters that the law releasing banks of liability when customers deliberately give power to transfer funds to a third party, such as a family member or business partner, is different from giving credentials to Mint or another money management site that will use it simply to monitor and record the account activity."

Source:  https://www.huffpost.com/
Nerdwallet Cash Back Program
The NerdWallet Cash Back program partners with thousands of retailers around the U.S.  So, when you use your credit card at any of those retailers, you can earn up to 10 percent cash back on those purchases. Also, it works in conjunction with your cards' existing rewards programs. Just search for your city or town on NerdWallet.com and then see how much cash back each retailer offers.
The program is free, and there are zero commitments.  If you alredy use Nerdwallet, there is no reason leave free money on the table. That's right, free money just for shopping at your favorite spots and using your card to pay for those purchases.
"NerdWallet offers a free feature that allows you to earn cash back by using your existing credit and debit cards for everyday purchases.  Here's how it works: First, you'll add the cards you'd like to use to your NerdWallet account (as many as you want – there's no limit!). When you make a purchase using any of these cards at participating businesses, you'll automatically earn cash back, which you can track directly through the NerdWallet app.  Once you've earned over $10.00 in rewards, that cash will automatically be deposited to your preferred primary card.

That's it! As long as you use the cards you added at participating businesses, you'll keep earning more and more cash back!  Not all credit cards are accepted at every participating business. So, for example, if you've added an American Express card to NerdWallet to earn cash back, you'll want to make sure the participating business accepts that card before you plan to make a purchase.  Participating venues are always changing, so be sure to check back often to see which businesses have been added or removed."

Source: nerdwallet.com
Nerdwallet Reviews
It is impossible to please everyone.  People will always have different opinions regarding most things.  Nerdwallet reviews are no exception.  However, what surprised me the most was the ratio of 5-star reviews to 1-star reviews.  When this article was resxearched, 76 percent of the reviewers rated Nerdwallet as bad, or 1-star.  Only 12 percent of the Nerdwallet reviews rated them as excellent or 5-star.  Here are a few examples:
HOW I GOT MY CREDIT UP TO 800s FAST   5-Star *****
They are amazing…Well let me share this real quick; I was finacially down few months ago due to my bad credit, my score was below 600 and I had a lot of bad items on my credit. But I thank God for his grace after I contacted Peter Lewis on globaltechnologies46 @ gmail. com. Global Technologies is a genius, he helped me remove all negative items only credit, cleared all debts and also take up my score to 800s. I'm so grateful to God and them because I was able to get myself back financially and most especially I bought my first house. You can contact Peter if you need his services. Tell him I referred you.
Nerdwallet claims that student loans… 2-Star **
Nerdwallet claims that student loans forgiveness companies… Some of which legit do all of the paperwork to get your loans into the program are scams and charge fees. So is my tax preparation company a scam as well?
Not only does Nerdwallet do this they also then offer you options to companies that will buy out your student loan debt and get you a lower interest rate so that you can at that point never enroll even yourself into the gov't forgiveness program because now it's considered private debt. Shammm Nerdwallet.
I am honestly very concerned about this… 1-Star *
I am honestly very concerned about this company. All my personal information was provided online to try to get approved for a debt consolidation loan.  I was even asked for my ss#.  I agreed to the terms before submitting my application. 10 minutes later i'm still getting 'loading' with NO responses!!! Am I just scammed as they take all my personal information including my ss#??
I have NO idea at this point, I will be calling, as to where in cyber space my ss# might be!! Am I fully protected by entering this personal information? It most definitely stated it was 128 bit encrypted. Please do NOT use this company, they, in my opinion, seem like a real scam. Anytime I have applied for any kind of loan in the past, I immediately get a response letter. BEWARE and do not use NERD WALLET!!!! Should've done my homework first. Never again
I am writing to complain… 1-Star *
I am writing to complain about their failure to completely disclose information about their "partners". I read an article there about refinancing, and looked up one of the recommended mortgage lender. It turns out that the lender was fined over $19 million by the CFPB.  This fact was not mentioned in the review. When I attempted to point this out in a polite comment to the article, the company deleted my comment. The website that claims to compare financial institutions for the public.  But, fails to disclose serious violations when the institution is a partner.  This is not providing an honest accurate or fair review of the institution. Nerdwallet demonstrated further bad faith when they deleted my comment.  Even though I merely pointed out what was in the public domain.
Should I use Nerdwallet?
NerdWallet does a great job of comparing and recommending financial tools, including credit cards and insurance.  However, NerdWallet reviews on BBB and Trustpilot have complained that after using NerdWallet, many received spam emails and unwanted credit card offers. Others do not see value in NerdWallet's loan services.
According to the website, its resources are meant for people who have money, spend money or want more money. I am pretty confident this demographic includes just about everyone. The financial advisors are experts in their respective fields, and the advice is free.  If you like the recommendations, use them.  If you don't, or are not confident of their security protocols, then you don't have to use them.  The choice is entirely yours.
As with any resource, be sure to do sufficient research before signing up for a service or financial product.